Wellness Center in Clarksville TN
Start your journey to better health by visiting the Medical Direct Care wellness center in Clarksville TN today! Physicians in the area attend to more than 2,500 patients a year for various ailments and mental health experts see about 500 patients every year. You do not have to be part of the stats. All you need is a clear health and wellness program to help you manage common health conditions and prevent others.
We have helped so many people get off pills and work towards their ideal body weight through professionally-crafted wellness programs. Learn more about our services today.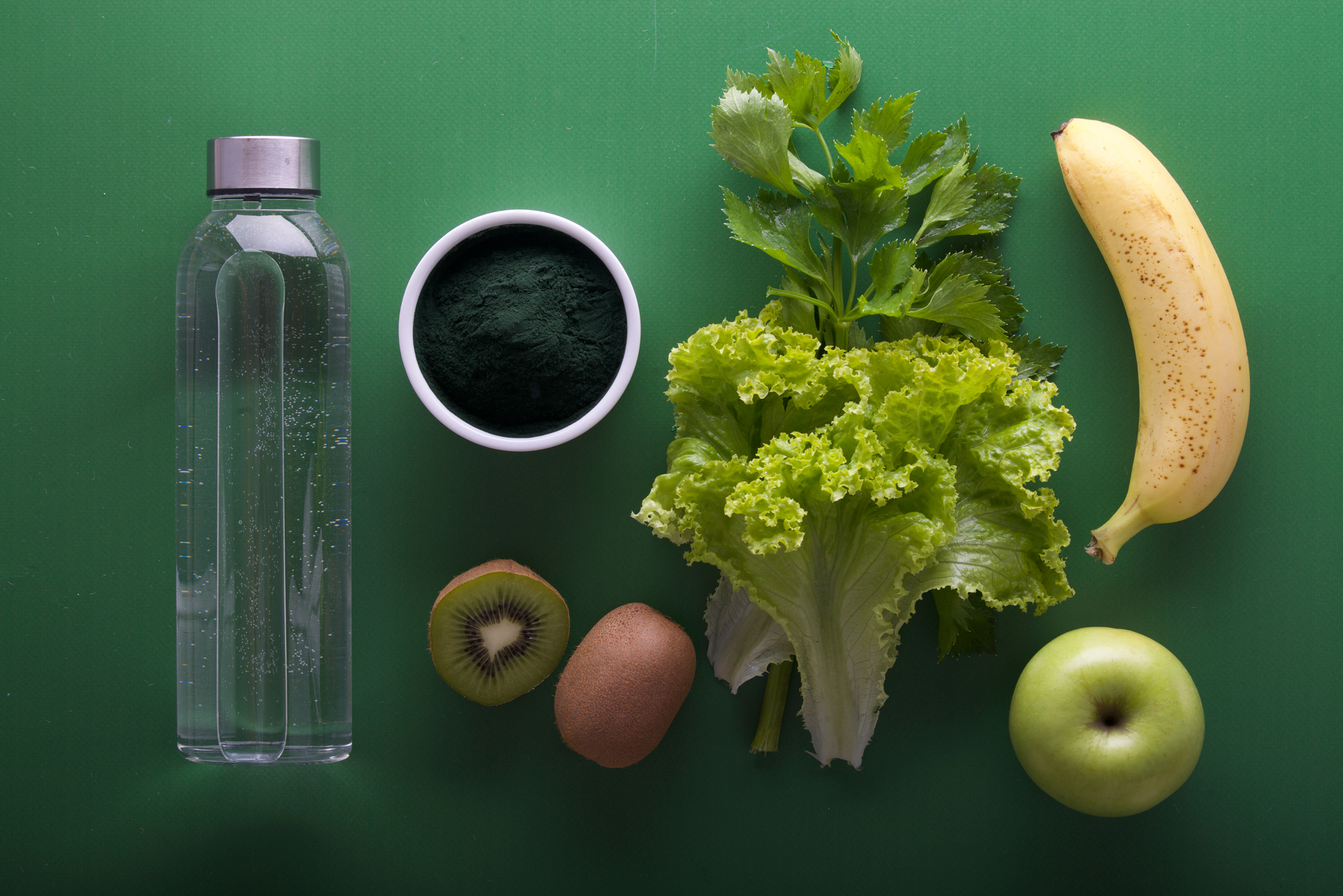 Functional Medicine Clarksville TN
Have you been taking pills that only treat symptoms without addressing the underlying cause? That's what functional medicine is all about. Functional medicine is a patient-centered approach that helps you manage chronic conditions. In many cases, patients can reduce or eliminate the use of prescriptions from their daily routine through holistic care and following healthy habits. What is the root cause of your health problems? Find the answer by beginning your journey to better health.
There are many reasons why functional medicine is right for you:
It seeks to understand the root cause of an illness

It's a science-based, research-backed effective method

We create a personalized wellness plan for every patient

Uses a multi-disciplinary approach from nutrition to sleep, movement, and stress management among others to correct a condition

Can be used to enhance overall health
Functional Medicine
Wellness Coaching Clarksville TN
As a Clarksville TN resident, are you ready to meet your health and wellness goals? A wellness coach can guide you along the path to better health. The Medical Direct Care team will create a plan that works best for you and your current health situation. We also incorporate regular checkpoints to monitor your progress and to address any questions or developments during your wellness journey.
With our wellness coach, you not only get a plan that works specifically for you but also a person who follows up on your progress. Our team motivates you to keep on working towards your goals.
You need a coach when:
You need to change your lifestyle to manage a chronic condition

You have a personal lifestyle goal, such as weight loss

You need to stop an addiction, such as smoking

You need to make better health choices

You cannot manage your anxiety and stress
Wellness Coaching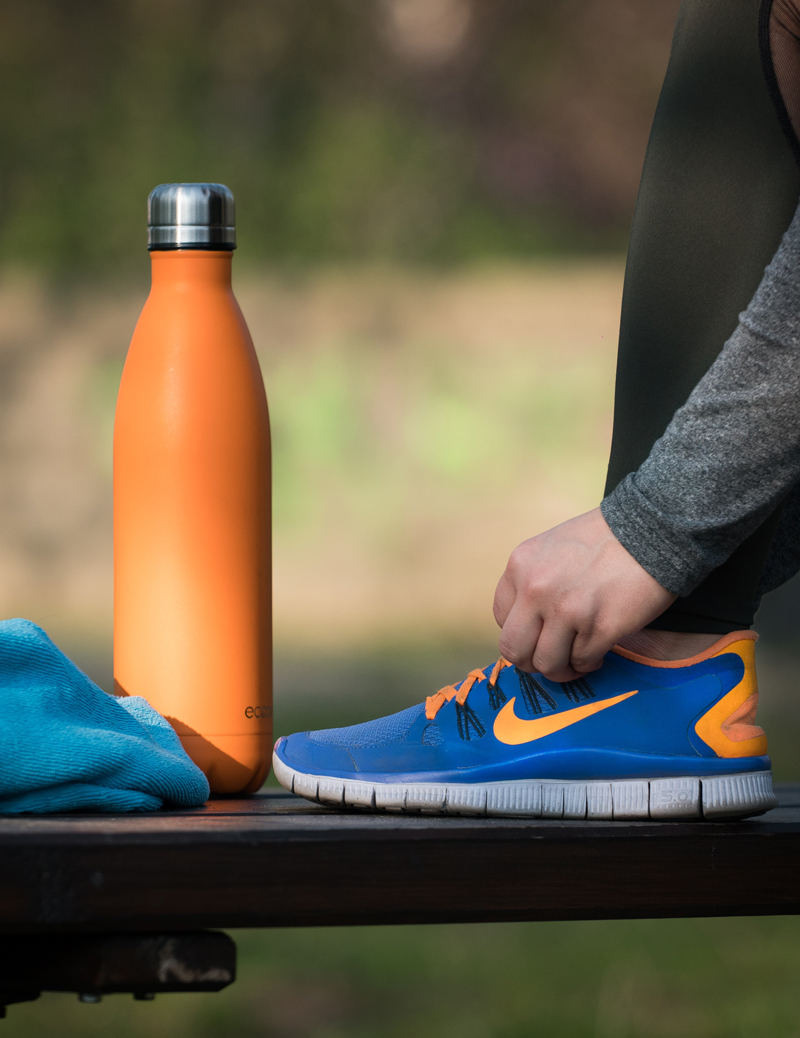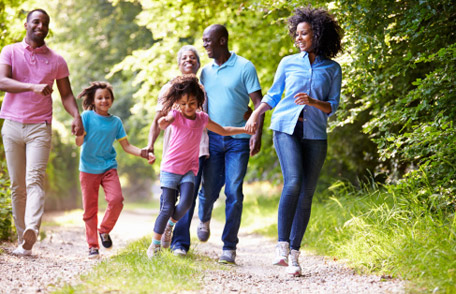 Customized Wellness Plan Clarksville TN
Personalization is the only way to ace any wellness program. To create a plan, you work with our team of professionals who seek to understand your health, habits and lifestyle, and your goals. If tests are necessary, our doctor will ensure you get all the necessary tests to best craft your program.
We believe that you never have to take the wellness journey alone. To that end, we ensure that you have the motivation, knowledge, and tools so you can see the results of your health improvements.
Wellness Plans
Wellness Plan Process Clarksville TN
Your wellness plan has to be unique. At our wellness center Clarksville, we consider your medical history, health risks, your schedule, and several other factors. From the data, we will help you come up with your health and wellness goals – this allows you and our team to track your progress as you work towards achieving the goals. Here are simple steps to get you started:
Wellness Plans
Call Now
Attend a Live Presentation
The first step towards your wellness journey needs to start from a point of information. Information is power that fuels you to take action. Attend our live presentation that will help you clearly set your goals and help you to move forward.
Have a One-on-One Consultation
What is your medical history? Are there any health concerns that the wellness coach needs to know? How is your everyday schedule? Are there any tests needed to get you started? Through a consultation session, the doctor seeks to understand your condition, habits, and goals to help you get started.
Create a Personalized Plan
After consultation, our professionals will work with you to create a wellness plan that works for you. Here, we help you break down your goals into action items. Your plan has to be achievable, and we will be there every step of the way.
Begin Your Journey Towards Health
Pick the wellness action items one by one and implement them in your schedule. Because your goals have to be time-bound, you will have a list of activities for each day while some are continuous, such as your nutrition.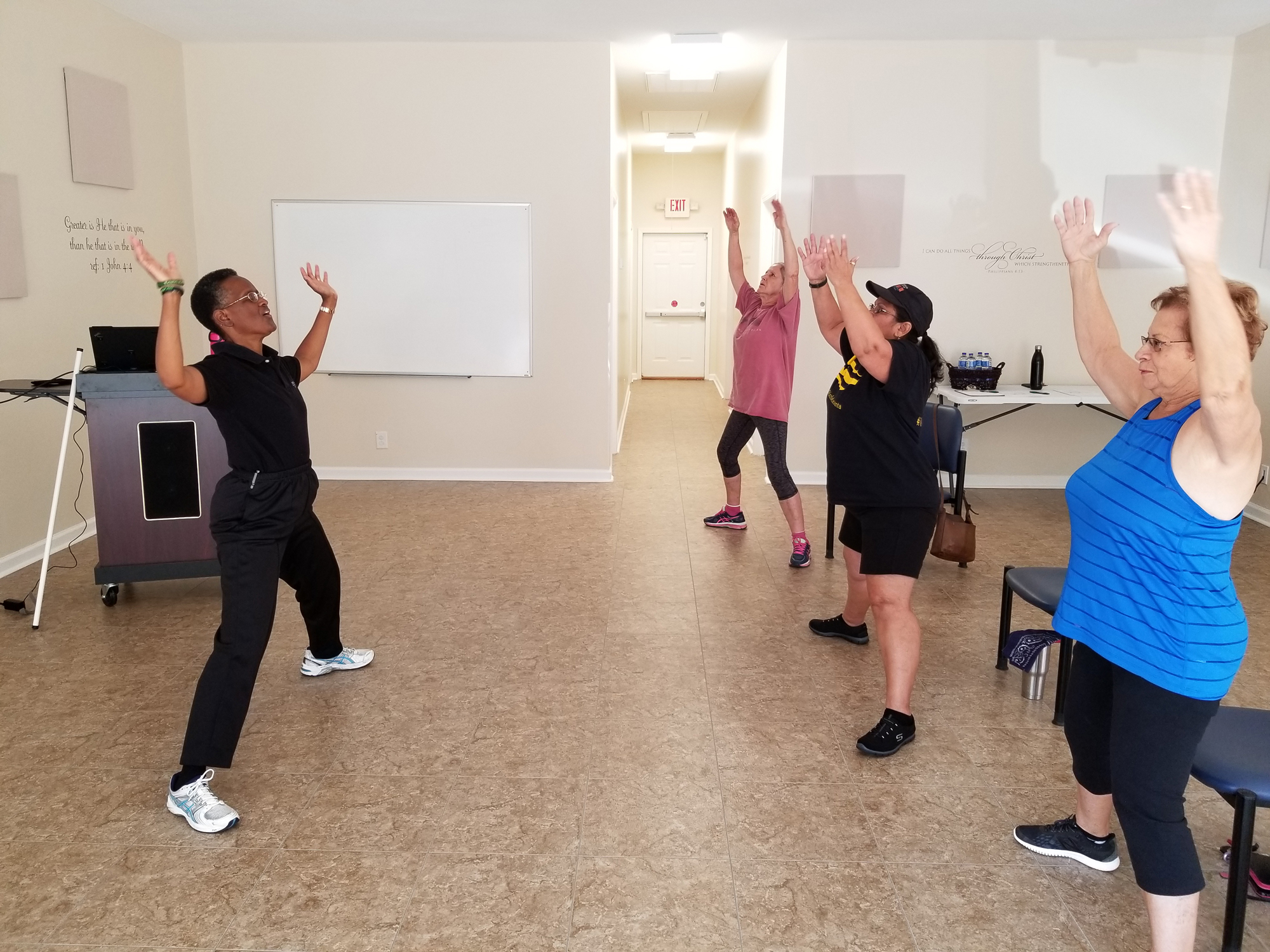 Attend Our Tai Chi Qi Gong Classes in Clarksville TN
Want to learn martial arts, meditation, and discipline? Attend our Tai Chi Qi Gong Classes. Discover the benefits of martial arts through our professional programs. We have classes on Tuesdays between 3 p.m. and 4 p.m. and on Saturdays between 10 a.m. and 12 p.m.
These classes will boost your flexibility, your balance, and help you fight stress. Tai Chi is known as "meditation in motion". Combine meditation and exercise and reap the benefits.
Attend a Tai Chi Class
Call Now
CDL & DOT Physicals
Are you fit to hold a job that requires you to be in tip-top physical shape? With our DOT physical examination, you can receive the medical card you need for your commercial driving license or to drive a commercial vehicle. The exam is necessary every 24 months.
These physicals involve:
Vision check blood pressure test

Hearing test

Reflex and movement exam

Lung function test

Neurological exam

Urine test
These physicals identify underlying conditions that might make it a risk to take a DOT job or operate commercial vehicles.
DOT Physicals
Call Now
School Physicals
Is your child interested in joining the school's soccer team or any other team? The school might request a physical. These extracurricular activities require that the kid is in good health condition.
These physicals are simple and usually require:
Height and weight record

Blood pressure and pulse tests

Vision and hearing test

Tests for the health of the lung, skin, heart, nose, teeth, mouth, throat, and abdomen

Hernia and scoliosis screening
Schedule an appointment in Clarksville TN for a school physical today.
School Physicals
Call Now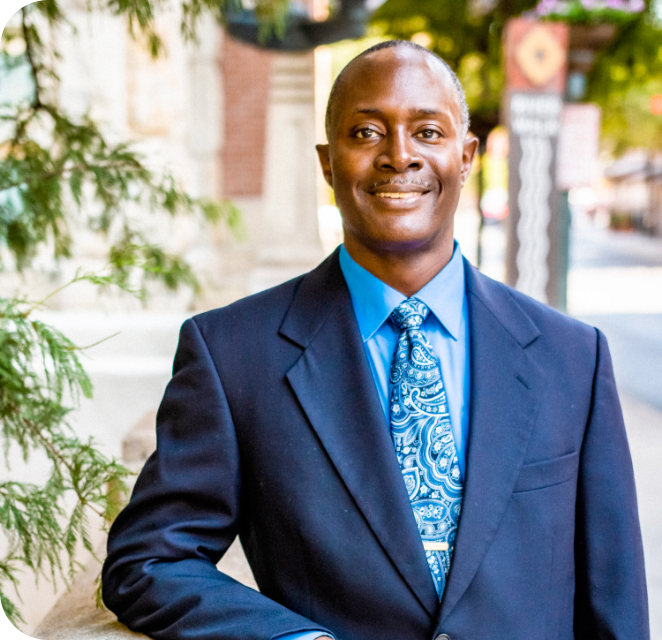 Our Story
Medical Direct Care has Helped Thousands of People on Their Health Adventure
Dr. Gregory Fryer, M.D. works with a team of the best professionals in Clarksville, TN, to help you meet your health and wellness goals. Since sixth grade, he knew he wanted to be a doctor. He completed his internship at Tripler Army Medical Center, Hawaii, and later joined Martin Army Community Hospital, Georgia, for his residency. For more than 18 years, he worked in Family Medicine before he started his clinic. He discovered functional medicine in 2015 and, together with his wife, started training at the Institute for Functional Medicine. He has never looked back.
Visit Medical Direct Care and discover the many benefits of functional medicine and be among the many people who have improved their health with Medical Direct Care.
I always receive outstanding care and service from Dr. Fryer and his medical team! I'm treated with respect and am a partner where my total physical, mental, and spiritual well-being is concerned. I'm on the road to being the healthiest I've been in a long time due to my enrollment in the Wellness Program. I look forward to continued success with Medical Direct Care!!

Angela Posey-Jeffries

Medical Direct Care Practice Member
My family and I LOVE Dr Fryer. He would much rather get to the bottom of the issue you're having and fix the root cause then just cover up your symptoms with medication. He's very respectful and thorough. If you just want someone to push pills he's not your guy but if you want someone who will focus on your overall health and wellbeing Dr Fryer is the best.

Jessica Imler

Medical Direct Care Practice Member
I've been a patient of Dr. Fryer's since I moved to Clarksville 5 years ago. He's caring, thorough, very knowledgeable and has a great support staff. His practice focuses on Functional Medicine which addresses the health needs of each person, especially looking for underlying causes of ailments & diseases via scientific research. He then gives his patients ways to help us achieve the best possible results BUT it's up to us to put them into action.

Dede Hausmann

Medical Direct Care Practice Member
I was looking for a change in my life and Dr. Fryer was a recommendation. I am absolutely thrilled with my experience. His approach is very welcoming and I do not feel the pressure that is sometimes associated with life changes. The entire staff is friendly and I look forward to seeing them. Excellent choice for medical care and whole health approach to wellbeing.

Duane Soumis

Medical Direct Care Practice Member
Dr. Fryer is knowledgable, professional, and provides a thorough medical examination. As a health care professional, he presents with a mature manner.
I always leave his office with a sure since that his diagnosis is complete and accurate. He always present additional written information to assist me in maintaining my wellness by eating correctly and exercising appropriately .

John Norris

Medical Direct Care Practice Member
Dr. Fryer and his staff are always welcoming and accommodating. They do not make me feel rushed. They take time to answer any questions I may have and are very prompt. I don't think I've ever waited more than a few minutes, if that, past my appointment time.

Wendy K.

Medical Direct Care Practice Member
Our Location
Address: 190 Hatcher Lane
Suite B
Clarksville TN, 37043
Hours: Monday thru Thursday: 8:00 AM – 5:00 PM
Friday: 8:00 AM – 12 PM
Phone: (931) 221-0902
Attend a Live Presentation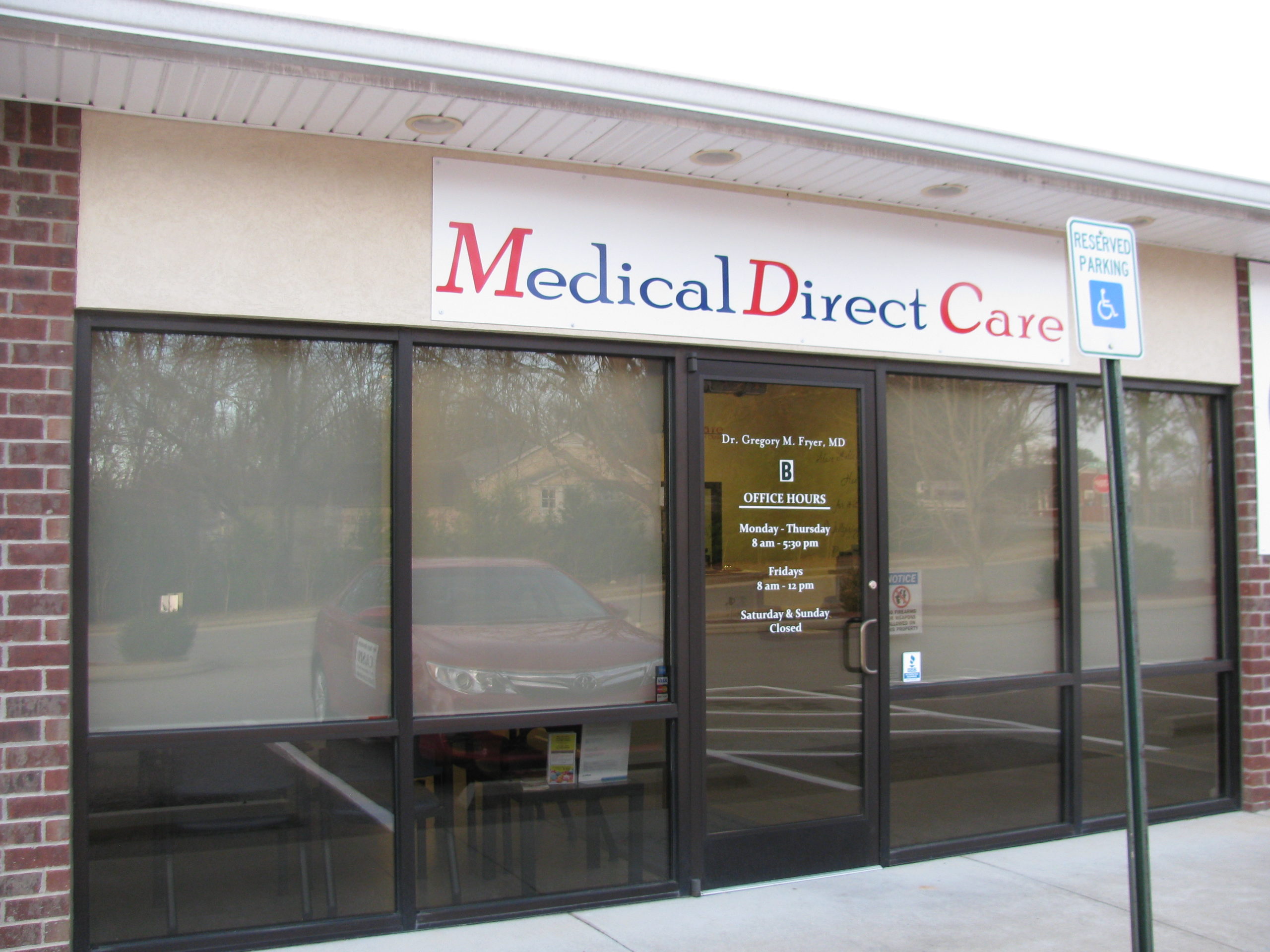 Attend a Live Presentation Today
Like Nothing You've Seen. RSVP Today & Experience Medical Care Direct.
FREE PRESENTATION