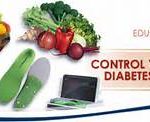 LivingWell – Diabetes Education
Once you complete LivingWell, you will be amazed at the new sense of power, freedom and serenity you have in your life.
9 online video-based sessions taught by a Certified Diabetes Educator in short segments (20 min)
Remove the frustration of Dealing with Diabetes
Change the way you feel via education and lifestyle changes
Complete lessons in the comfort of your own home with 24 hours/ 7 days a week/ 365 days a year access
Accessible via internet-enabled PC, or smartphone
Tutorial, Personalized Calendar, Coaching Videos, Interactive Activities, and Help
Checklists, Trackers, Daily D's – short educational audios about the practical elements of diabetes management
Diabetes Guidelines, Living Healthy Series, The Habit Builder, Video Library, 15 Reasons to Move Your Body, Resources and More
Click HERE for a preview of Livingwell
Flyer: MedDirCare brochure – LivingWell low-res
Your next steps:
1. Purchase the Course on the website OR Call Medical Direct Care at 931-221-0902 to pay via check and to have the course unlocked for you
2. If payment was made on the website make a copy of your receipt and call Medical Direct Care at 931-221-0902. Provide name, email, date of birth, gender and phone number and the course will be unlocked for you.
3. Come to the clinic and purchase your course and log in will be set up and the desired course will be unlocked.
4. In the event that additional assistance is needed do not hesitate to call MDC at 931-221-0902 or email: wellnesscenter@medicaldirectcare.com
[cc_product sku="livingwell" display="horizontal" quantity="true" price="true"]