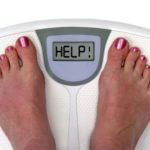 LivingLean consist of 14 online video-based brief sessions (Approximately 20 min)
Each class is split into short segments
24 hours /7 days a week / 365 days  Access in the privacy and convenience of your home
Compatible with internet-enabled PC, tablet or smartphone
Tutorial, customization of your schedule, a private coach, reinforcement activities
Help via customer support number, help via email
Attend weekly support groups via Real Talk Radio, downloadable Support Audio, Tip of the Day
Resources, Exercise Tracker, Menu Planner, Calorie Calculator, Nutrition Glossary
Food Category Explorer and LivingHealthy Series
Click Here to learn more.
MedDirCare brochure – LivingLean low-res
Your next steps:
1.  Purchase the Course on the website OR Call Medical Direct Care at 931-221-0902 to pay via check and to have the course unlocked for you
2.  If payment was made on the website make a copy of your receipt and call Medical Direct Care  at 931-221-0902.  Provide name, email, date of birth, gender and phone number and the course will be unlocked for you.
3.  Come to the clinic and purchase your course and log in will be set up and the desired course will be unlocked. 
4.  In the event that additional assistance is needed do not hesitate to call MDC at 931-221-0902 or email: wellnesscenter@medicaldirectcare.com 
[cc_product sku="livinglean" display="horizontal" quantity="true" price="true"]