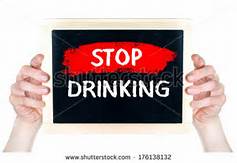 LiveSmart Alcohol Program
Once You complete LivingSmart, you will no longer feel the need to drink
Help (Phone and Email), Private Coach, In the Privacy of your own home, Customized Schedule
Orientation, Interactive Activities, Course Manual, Tip of the Day, Support Audio, Exercise Tracker,
Living Healthy Series, Video Library
10- 20 Minute Sessions Over Four Weeks, Accessible 24 hours a day/ 7 days a week/ 365 Days via PC, Smartphone or Tablet
Click HERE to Learn More
LivingSmart Brochure: MedDirCare brochure – LivingSmart low-res
Your next steps:
1. Purchase the Course on the website OR Call Medical Direct Care at 931-221-0902 to pay via check and to have the course unlocked for you
2. If payment was made on the website make a copy of your receipt and call Medical Direct Care at 931-221-0902. Provide name, email, date of birth, gender and phone number and the course will be unlocked for you.
3. Come to the clinic and purchase your course and log in will be set up and the desired course will be unlocked.
4. In the event that additional assistance is needed do not hesitate to call MDC at 931-221-0902 or email: wellnesscenter@medicaldirectcare.com
[cc_product sku="livingsmart" display="inline" quantity="true" price="true"]