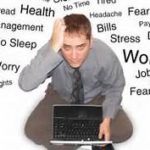 LIVING EASY – Stress Management Course
Living Easy will help you transform your response to ongoing stressful situations in our life.
Once you complete LivingEasy, you will be in command –
you will be able to bounce back no matter what problems life throws at you.
8 Online video-based sessions divided into short segments
Privately Accessible, 24 hours per day /7 day a week/ 365 days of the year by PC, tablet, and smartphone
Tutorial, Customized Calendar, Interactive Learning, Simple
Daily Tips and Resources
Click HERE to view the LivingEasy Video Tour
LivingEasy MedDirCare brochure – LivingEasy low-res
Your next steps:
1. Purchase the Course on the website OR Call Medical Direct Care at 931-221-0902 to pay via check and to have the course unlocked for you
2. If payment was made on the website make a copy of your receipt and call Medical Direct Care at 931-221-0902. Provide name, email, date of birth, gender and phone number and the course will be unlocked for you.
3. Come to the clinic and purchase your course and log in will be set up and the desired course will be unlocked.
4. In the event that additional assistance is needed do not hesitate to call MDC at 931-221-0902 or email: wellnesscenter@medicaldirectcare.com
[cc_product sku="livingeasy" display="horizontal" quantity="true" price="true"]